Join Us!!! Sunday Worship 9:00am – Sunday School 10:30am
Our Hilltoppers pulled out a 15-13 nail biter game to claim the title for the 2nd year in a row as the Lehigh Valley Church Softball League Champions.
Congratulations!
Thank You to all the fans for their continued support!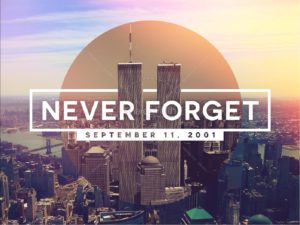 as an Outdoor Service with Communion & Hymn Sing,
Pot Luck Lunch, Make Your own Sundae, Cake Walk, Games, Bounce Houses, Fish Pond and Games. Some members were busy with the activities while others relaxed and enjoyed conversation
.
SEPTEMBER brings a new routine for many of us.

Please know how much the participation and attendance of every person means. We have a great deal of activity coming up and we invite you to become involved as you are able. Take a look at our website, come worship with us, and find an area where you may offer your gifts

and abilities for the good of all.
God has richly blessed us!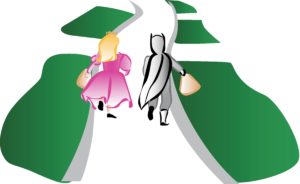 superhero shirt or costume to church and hear what they have in common with our Christian faith.
Bring food items (non-perishable preferred) to church by noon on Saturday or Sunday morning before worship at 9:00. Food items will benefit the Lowhill Food Pantry. Special offering envelopes for Harvest Home support the church's World Hunger Appeal.

~ ~ ~ ~ ~ ~ ~ ~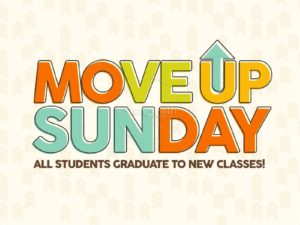 Sunday School Classes switch on September 1 to start a new school year.
Catechism Class instruction for those in Grade 7 and above begins on September 8 during the Sunday School hour. Pastor Ray will meet with new students and their parents after Sunday School on September 15.
Joke of the Month:
Why didn't Noah go fishing? He only had two worms!
Happy Anniversary – 2019 marks our 270th year from the founding of our congregation and is our 35th year of our 2 congregations from the former Union church becoming 1 Lutheran congregation!
It is also Pastor Hand's 35th anniversary at Weisenberg; he started serving as our pastor on January 1, 1984. Now that's a lot to celebrate!!!
Communion

– 1st & 3rd Sunday in September. We welcome you to partake in the Lord's Supper!
Sunday School Children's Classes – Meet regularly each Sunday at 10:30. Join us anytime!
Food Pantry/Blessings Shop – Looking for cereal, cans of tuna and chicken, scalloped and augratin potatoes, kids socks, blankets and linens.
Clue – The Musical – Many of our members pre-purchased tickets to see this fun-filled musical at the Pines Dinner Theatre on Sunday, Sept 8.
Potato Picking Project – on September 28 from 9:00 am to 1:00 pm near Kutztown in cooperation with IHartHarvest.
Spaghetti Dinner/Basket Raffle – Fundraiser on October 6 from 4 to 7 pm to benefit our church and the food pantry. Tickets are $10 for adults, $5 for Children 5-10 and under age 5 is free.
First Communion – For youth in grades 1 or above and their parents, this session of instruction and preparation to receive the Sacrament of Holy Communion will be held on October 23 at 7 pm. Contact Pastor Ray by October 6 if interested; form is available in bulletin and newsletter.
Wreaths Across America – Join us on December 14 at noon for a short ceremony and the laying of wreaths on our fallen heroes grave sites in our two cemeteries.
Stewardship – Many opportunities are available to give of your time, talents and treasures. Sign-up sheets are available at church; join a committee, be a greeter, sponsor worship bulletins, sponsor altar flowers, be a lector, bake bread for communion, provide snacks for fellowship time & more.
Weisenberg Lutheran Church | 7645 Weisenberg Church Road, New Tripoli, PA 18066 | 610-298-2437
WeisenbergLutheranChurch@gmail.com | 2018 Copyright | All Rights Reserved