–
Our building is OPEN for Worship!
If you do not feel well, PLEASE worship with us virtually!!!
Join us Sunday mornings at 9:00 for in-person worship or virtually on Facebook LIVE

.
Communion on the first Sunday of the mont

h.
Children's Messages on the 2nd & 4th Sunday of the month.
Stay Safe and God Bless You Til We Meet Again!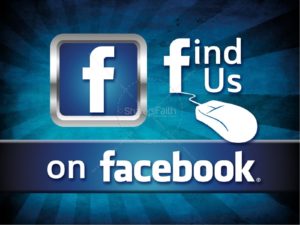 Weisenberg Lutheran Church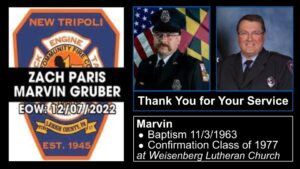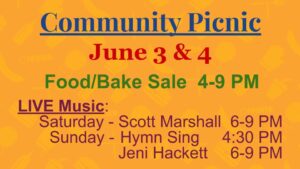 Please join Weisenberg Lutheran Church Sunday School for their annual Community Picnic. There will be food, baked goods, music, fellowship and lots of fun.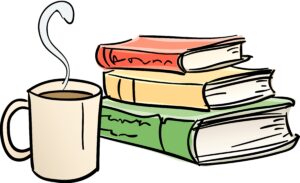 See Pastor Cheryl for details.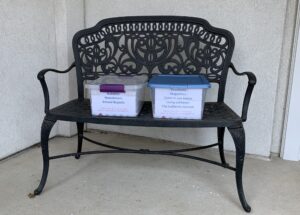 NEWSLETTERS, BULLETINS,
DEVOTIONS,
are available in bins on the bench of our porch. Stop by and help yourself to these materials to stay connected and deepen your faith.
Contact our secretary at secretary.wlc@gmail.com to receive the monthly newsletter electronically.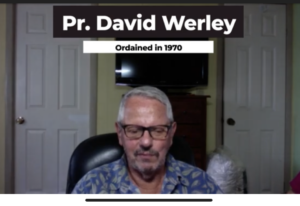 50th Anniversary of Ordination Interviews
At the 2021 Synod Assembly, the
Synod honored individuals who celebrated significant anniversaries of ordination.
Those who celebrated
50th anniversaries were interviewed including
Pr. David Werley,
son of our congregation.
"Be Yourself. God Can Use Your Unique Gifts that you bring to the Lord's work."
by clicking here!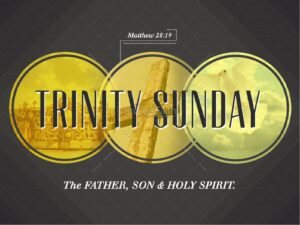 Holy Trinity Sunday
at 9:00 am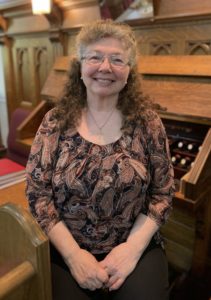 Worship with us together from your home, as we gather to proclaim Jesus Christ as our Savior. May all who are present find strength and inspiration in our worship. This service includes Communion. If you can't join us thru our front door, join us through our virtual door.
Welcome!!!
Select
Virtual Worship Bulletin
to guide you thru the service.
Select
Childrens Bulletin
Children's Messages
included during Worship on the 2nd and 4th Sunday's of e
ach month.
Coffee and snacks
are available during our social hour after worship.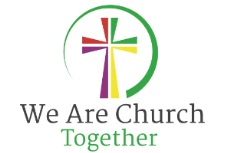 Bulletin & Flower Sponsors
Contact Eileen or sign-up on the sheets in the vestibule.
Sign-up sheet is in vestibule.
Sign-up Sheet and Scriptures are located in Social Room.
Social Hour Sponsors & Snack Donations
Contact Mike, Bob or Sandy
.
Contact any member on the committee you are interested in joining or see Gail for info, Committees to consider are
Altar Guild, Audio/Visual, Evangelism, Family Promise, Finance, Hybrid, Military Recognition, Property, Social Ministry, Stewardship, Worship & Music.
WE LOOK FORWARD TO WORSHIPING WITH YOU IN PERSON
when you feel safe
to do so.
MOST restrictions have been lifted. W
e resumed pre-Covid worship and social hour except for Sharing of the Peace and the Common Cup.
PLEASE FOLLOW CDC GUIDELINES; IF NOT FULLY VACCINATED, WEAR A MASK
.
If not feeling well, please worship with us virtually.
A living, daring confidence in Gods grace.
When Lutherans talk about faith, we are talking about the relationship God's Holy Spirit creates with us. Its a relationship where God's promise of steadfast love and mercy in Jesus opens us to a life of bold trust in God and joyful, generous service to everyone we know and meet in daily life.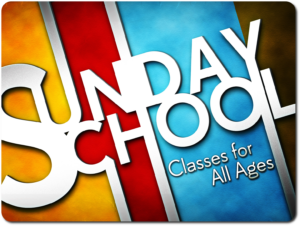 meets in person from 10:30 to 11:15 am with classes for nursery through 6th grade. Contact Jessica if interested in adding your child to our program or need more information. We look forward to seeing you
.
is meeting regularly. Anyone 7th grade or older is invited to participate in this 2-year program. See Amy for info or to sign up.
Adult Sunday School Classes
normally meet Thursday night's from 7-8 pm via Zoom, but are currently on summer break. Anyone 9th grade and older is welcomed to join again in September.
E-mail mat1020am@gmail.com for info or
to get on the mailing list.
Giant and Weis gift cards are available year round.
You may purchase them during the social hour or see Bev to order and receive cards at face value while youth earn 5 percent of each card. Thank You for supporting our jr and sr high youth.
Blessings Shop are Open
and are getting things from Second Harvest.
The pantry wants everyone to remain safe, but while you are shopping, if you want to buy items listed below or donate gift cards, it would be much appreciated. You may bring your items to church and place in the bins in the foyer or items can be dropped off at the pantry
on
the
FIRST TUESDAY
and
LAST SATURDAY
of the month.
PLEASE
tell them to mark
your donation for
"

WEISENBERG CHURCH

"
.
Items Needed for each month can be found in the newsletter.
THANK YOU EVERYONE
~ to everyone that supported the Kauffman's Chicken Dinner. The youth sold 590 dinners.
~ to everyone that supported the Souper Bowl of Caring, Rock-a-Thon, and the Filled Grocery Bag Collection to support our Sr Hi Youth which enabled them to purchase food for the local food pantry and help God's people in need in our community.
~ to everyone that purchased Krispy Kreme Doughnuts from our youth. We sold 175 boxes.
~ to everyone that provided food for the families of Family Promise in January.
~ to the Dengler Family for a $250 Thrivent donation to the Sr Hi Youth Group to benefit residents at Cornerstone Living Nursing Home. The staff found three items on Amazon; an aquarium, a water park sprinkler toy for residents to enjoy outdoors, and a rainbow-colored parachute toy tent.
~ to the Dengler Family for a $250 Thrivent donation to the Sr Hi Youth Group to benefit the Sunday Breakfast Mission in Philadelphia. Although we are not able to do our traditional mission trip to The Philadelphia Project, we did purchase 11 pillows and 54 boxers which will be delivered to the mission soon. We are so appreciative of these Thrivent funds to continue to serve others in need.
~ that purchased yummy Krispy Kreme Doughnuts. We sold 175 boxes.
~ that donated jewelry. We made $1400 which will support all the youth attending the ELCA National Gathering in Minneapolis in July. This will greatly help offset their costs.
~ that donated funds in 2021 to keep our church financially stable as well as the missions that we support. Your generosity is very much appreciated!
~ that participated in the Christmas Cantata.
~ that purchased poinsettias to adorn our sanctuary for Christmas.
~ that attended our Wreaths Across America program and helped lay wreaths on our veterans graves.
~ that purchased Matey's Pizza's from our youth fundraising program. We sold 164 pizzas.
– to Kristen Edelman-Weiner, Vice President of our NEPA Synod who joined us for worship on November 28. We are grateful for her sharing with us during the worship service and for the question and answer time during our social hour.
~ that gave to the WELCA Thankoffering Collection to support women's programs.
~ that donated towards Dee's project to help local women in need.
~ that gave to the Children's Sabbath Day Collection to help local families pay for utilities.
~ that participated in the annual Hay Ride and Trunk or Treat. It was neat to see so many kids dressed up and the fun that was had by everyone that attended.
~ that supported the Fall Foliage Walk and Collection to help families in the Family Promise organization. We collected $600 in donations and gift cards plus supplies for the families.
~ that supported our Community Food and Fun event. Together we made a difference with the bake sale, basket raffle, Vince's food truck and concession stand and we raised $5,781.50 which was split between the Sunday School and ELCA Disaster Response.
~ brought food items for Harvest Home which has been shared with the Food Pantry at Lowhill.
~
that participated in our Survey on how Screens should be used during
in-person and virtual worship.
40 survey's were returned.
Click here for results.
~
that supported the Jr & Sr Hi Youth's
12 Hour
ROCK-A-THON on August 13.
The $835 that was raised will support ELCA World Hunger and the local food pantry.
We rejoice in your sharing the Gospel with us.
Thank you for your support, dedication and faithfulness in our ministry together.
God Bless You
and
Have a Wonderful Day!
A man and his wife were having an argument about who should brew the coffee. The husband said, "You are in charge of the cooking around here so you should do it." The wife replied, "No you should do it, and besides it is in the Bible that the man should do the coffee." The husband replied, "Yeah, right!" So she showed him in the Bible where it says: "HEBREWS"
On the first Sunday of each month, place your old newspapers in the truck or trailer
located next to the school house. Tie them in bundles or place in paper bags.
Please do NOT use plastic bags!
COLLECTIONS
Any of these items may be placed in the Container on the church porch
or
put in the specified containers in the social room on the wooden table:
Cancelled Stamps – for Central Grange. See Elaine for questions.
Box Tops for Education – for Weisenberg Elementary School. See Kathy for info.
Soda Can Tabs – for Ronald McDonald House. See Kathy for info.
Redners Save-A-Tape Program – for our Church's General Fund Expenses. Show your Redners Save-A-Tape card when shopping and submit your Save-A-Tape receipts. Do not cut off any portion of the tape. Contact Joyce for info.
Weisenberg Lutheran Church | 7645 Weisenberg Church Road, New Tripoli, PA 18066 | 610-298-2437
WeisenbergLutheranChurch@gmail.com | 2023 Copyright | All Rights Reserved