Join Us!!! Sunday Worship 9:00am – Sunday School 10:30am
Our Hilltoppers pulled out a 15-13 nail biter game to claim the title for the 2nd year in a row as the Lehigh Valley Church Softball League Champions.
Congratulations!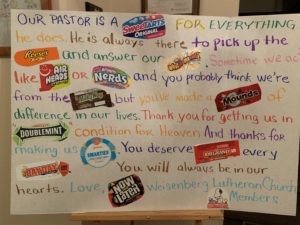 Thank You Pastor Ray for all you do for our church family!
November 10
9:00 Worship & Remembering our Veterans
November 17
10:05 Congregational Meeting
November 24
9:00 Worship with Women of the ELCA & Thankoffering
November 27
7:30 Thanksgiving Eve Service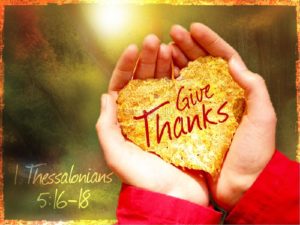 Our Gift of Giving Tree
is decorated with tags to help local children in need. You will have the opportunity to select a gift tag until November 24. Deliver the unwrapped gift along with the tag on or before December 1. The gifts will be wrapped at the Birthday Party for Jesus.
Immediately following Sunday School at 11:15 until 2:00 pm
Bring a covered dish to share. No dessert please;
we provide birthday cake.
We will eat lunch
and birthday cake,
wrap Christmas gifts for
local children in need
and play bingo.
Please join us!!!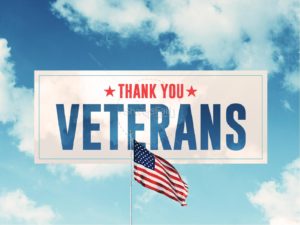 We are glad you visited our site today!
What kind of motor vehicles are mentioned in the Bible?
Jehovah drove Adam and Eve out of the garden in a Fury,
David's Triumph was heard throughout the land,
and Honda because the apostles were all in one Accord!
Happy Anniversary – 2019 marks our 270th year from the founding of our congregation and is our 35th year of our 2 congregations from the former Union church becoming 1 Lutheran congregation!
It is also Pastor Hand's 35th anniversary at Weisenberg; he started serving as our pastor on January 1, 1984. Now that's a lot to celebrate!!!
Communion

– 1st Sunday in November and 1st and 3rd Sunday in December. We welcome you to partake in the Lord's Supper!
Sunday School Classes – Meet regularly each Sunday at 10:30. Nursery thru Adult. Join us anytime! There will be no sunday school on November 17 due to the congregational meeting.
Food Pantry/Blessings Shop – Looking for cereal, scalloped and au gratin potatoes, personal care items like deodorant, shampoo, conditioner and body wash, and children's socks, towels and blankets.
Line Dance Exercise Class – Meet every Thursday from 6:15 to 7:15 pm. Join us when you can; take a break when you must.
PA German Worship Service

– Traditional service in the dialect with Rev. Richard Miller from Topton delivering the sermon and special music on November 3 at 2:30 pm followed by a social time.
Gift of Giving Tree – On November 10, 17 and 24, you will have an opportunity to select a gift tag to purchase an item for a child in need. Bring back the unwrapped gift by December 1. On December 8, the gift will be wrapped during the Birthday Party for Jesus event.
Women of the ELCA – Monthly meeting on November 13 at 7 pm. Topic is "Wait, Watch, Create", an Advent Devotional in Isaiah.
Congregational Meeting – On November 17 following our 9:00 worship service, we will elect new council members, recap 2019, review and approve the 2020 budget. There will be no sunday school this day.
Birthday Calendar – Changes to the 2020 Calendar and Orders should be given to Karla by November 24.
Christmas Poinsettias – Help decorate our sanctuary for the Advent/Christmas season by placing an order for a Red or White 3-bloom plant for $8.00 to Elaine or Pam by November 24.
Scrip Order Forms – This fundraiser benefits our jr & sr hi youth. Pre-order and pre-pay to Bev by November 24. Cards will be distributed December 1 or 8.
Thanksgiving Eve Service – November 27 at 7:30 pm with special offering envelopes designated for Lutheran Congregational Services.
Birthday Party for Jesus – December 8 immediately following Sunday School. Bring a covered dish to share, but please no desserts; we provide birthday cake. After lunch, we will wrap Christmas gifts and play bingo.
Wreaths Across America – Join us on December 14 at noon for a short ceremony and the laying of wreaths on our fallen heroes grave sites in our two cemeteries.
Jazz Worship Service – is being planned for January 12, 2020 at 2:00.
Bishop Sam Zeiser Retirement Luncheon – Sign up by January 26, 2020 to attend this special occasion on May 17, 2020 at 2:00 pm at the Northampton Banquet & Event Center. Adults are $30 and children under age 13 are $28; payment by March 22, 2020.
Stewardship – Many opportunities are available to give of your time, talents and treasures. Sign-up sheets are available at church; join a committee, be a greeter, sponsor worship bulletins, sponsor altar flowers, be a lector, bake bread for communion, provide snacks for fellowship time & more.
Weisenberg Lutheran Church | 7645 Weisenberg Church Road, New Tripoli, PA 18066 | 610-298-2437
WeisenbergLutheranChurch@gmail.com | 2018 Copyright | All Rights Reserved