Join Us!!! Sunday Worship 9:00am – Sunday School 10:30am
Our Hilltoppers pulled out a 15-13 nail biter game to claim the title for the 2nd year in a row as the Lehigh Valley Church Softball League Champions.
Congratulations!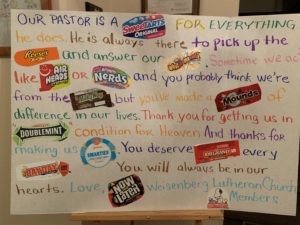 Pastor Appreciation Month
Join in the fun each Sunday as we show Pastor Ray how much we appreciate him.
as an Outdoor Service with Communion & Hymn Sing,
Pot Luck Lunch, Make Your own Sundae, Cake Walk, Games, Bounce Houses, Fish Pond and Games. Some members were busy with the activities while others relaxed and enjoyed conversation
.
OCTOBER 27
1:30 Hayride
All are invited to the hayride and to decorate their car & participate in Trunk or Treat. Bring a coat or blanket. Children of all sizes may dress in their Halloween costumes.
& Basket Raffle
Funds raised will support the Lowhill Food Pantry and Church expenses.

~ ~ ~ ~ ~ ~ ~ ~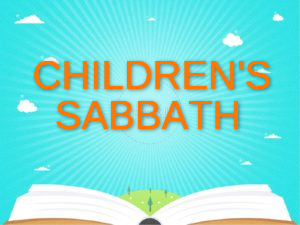 October 20 at 9:00 am
Children of all ages will be involved in Worship in many different ways. Please join us!
~ ~ ~ ~ ~ ~ ~ ~
FIRST COMMUNION instruction and preparation to receive the Sacrament of Holy Communion is available for our young people (& their parents) who are in Grade 1 and above and will be held on
October 23 at 7 pm.
To register, fill out the form and return to Pastor Ray by October 6.
We are glad you visited our site today!
What kind of motor vehicles are mentioned in the Bible?
Jehovah drove Adam and Eve out of the garden in a Fury,
David's Triumph was heard throughout the land,
and Honda because the apostles were all in one Accord!
Happy Anniversary – 2019 marks our 270th year from the founding of our congregation and is our 35th year of our 2 congregations from the former Union church becoming 1 Lutheran congregation!
It is also Pastor Hand's 35th anniversary at Weisenberg; he started serving as our pastor on January 1, 1984. Now that's a lot to celebrate!!!
Communion

– 1st & 3rd Sunday in October. We welcome you to partake in the Lord's Supper!
Sunday School Classes – Meet regularly each Sunday at 10:30. Nursery thru Adult. Join us anytime!
Food Pantry/Blessings Shop – Looking for cereal, hearty/chunky soups, snacks like crackers, granola bars, rice crispy treats, socks, hats and gloves (all sizes needed).
Line Dance Exercise Class – Meet every Thursday from 6:15 to 7:15 pm. Join us when you can; take a break when you must.
Women of the ELCA – Bible Study continuation on Esther the Queen on October 9 at 7:00 pm. All are welcome.
First Communion – For youth in grades 1 or above and their parents, this session of instruction and preparation to receive the Sacrament of Holy Communion will be held on October 23 at 7 pm. Contact Pastor Ray by October 6 if interested; form is available in bulletin and newsletter.
PA German Worship Service

– Traditional service with special music in the dialect on November 3 at 2:30 pm followed by a social time.
Congregational Meeting – On November 17, we will elect new council members, recap 2019, review and approve the 2020 budget.
Wreaths Across America – Join us on December 14 at noon for a short ceremony and the laying of wreaths on our fallen heroes grave sites in our two cemeteries.
Stewardship – Many opportunities are available to give of your time, talents and treasures. Sign-up sheets are available at church; join a committee, be a greeter, sponsor worship bulletins, sponsor altar flowers, be a lector, bake bread for communion, provide snacks for fellowship time & more.
Weisenberg Lutheran Church | 7645 Weisenberg Church Road, New Tripoli, PA 18066 | 610-298-2437
WeisenbergLutheranChurch@gmail.com | 2018 Copyright | All Rights Reserved