–
Our building is open for worship
Covid Guidelines will gradually be lifted!
Starting June 6, you may sit anywhere in the sanctuary except first row directly in front of choir (balcony remains closed) and choir will sing the anthem without masks.
Starting June 27, we will resume pre-Covid worship and social hour except for Sharing of the Peace and the Common Cup; balcony will remain closed until needed; CDC guidelines will continue to be followed.
Join us at 9:00 Sunday morning in-person, on Facebook LIVE or listen to the service from our parking lot.
Stay Safe and God Bless Til We Meet Again!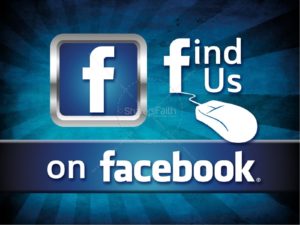 Weisenberg Lutheran Church
Our HILLTOPPERS take the field at Velodrome North. Fans are welcomed but must abide by PA State Covid Guidelines for outdoor athletic venues.
Retirement Celebration Party
See Helen for questions on your reservations.
for your endless compassion and boundless leaders

hip
Godspeed and Best Wishes on your Retirement.
Join us for an underwater experience as you learn about God's Love with skits, stories, games, snacks, music and more. Mainly held outside.
Register today with Bambi at secetary.wlc@gmail.com.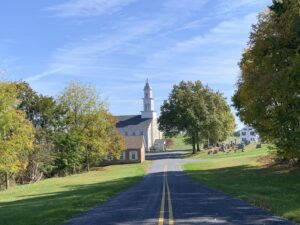 Thank You to everyone that participated in our Country Stroll Fundraiser and Family Promise Collection
We had 28 walkers, raised over $1400 and had a van full of items for families to use at the day center.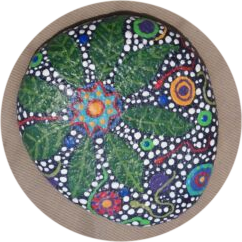 Thank You to Sharon

and everyone that attended our Rock Painting Event
on May 29.
NEWSLETTERS, BULLETINS, DEVOTIONS, MAGAZINES
COMMUNION/WAFER CUPS and more
are available in designated bins on the bench of our church porch.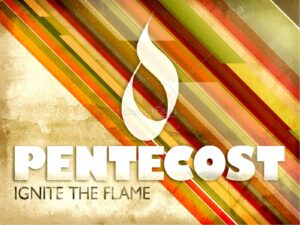 3rd Sunday after Pentecost
at 9:00 am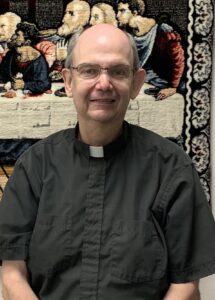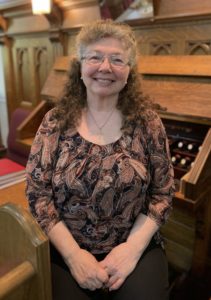 Worship with us together from your home, as we gather to proclaim Jesus Christ as our Savior. May all who are present find strength and inspiration in our worship. This service includes a special choir anthem, a children's message, and a recognition of graduates.
JOIN US!
Select
Virtual Worship Bulletin
to guide you thru the service.
Select
Childrens Bulletin
Bulletin & Flower Sponsors
Contact Eileen or use sign-up sheets in the vestibule.
Contact Harry or Ralie or use sign-up sheet in vestibule.
Sign-up Sheet and Scriptures are located in Social Room.
Social Hour Sponsors & Snacks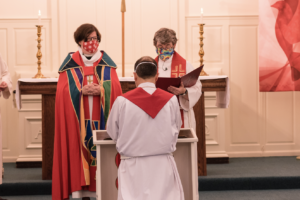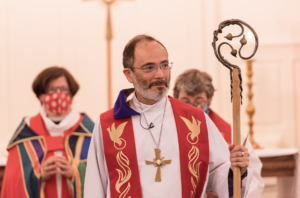 was installed as our
5th bishop on June 5 after the NE PA Synod Assembly.
Click heading for
info and video messages from Bishop Christopher deForest.
The theme "Growing Young and Vital"
featured ideas for ministry around three vital signs. Click

here

to view reports and important info.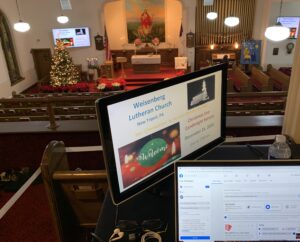 HELP NEEDED
to keep our virtual worship running smoothly. We are still in need of Laptop and AV Operators. Contact Bob or Sandy if interested in helping.
Many hands make light work and we would love to have you as part of our team.
We rejoice in your sharing the Gospel with us.
Thank you for your support, dedication and faithfulness in our ministry together.
WE LOOK FORWARD TO WORSHIPING WITH YOU IN PERSON
when you feel safe
to do so.
Please read the guidelines that were mailed to you to decide if coming back to worship is the best decision for you.
Wear a mask
and
use the doors by the elevator to enter the building.
Announcements will be made in advance of restrictions being lifted as we return to normal.
As of June 6, ribbons on main floor of sanctuary have been removed and choir will sing the anthem without a mask.
As of June 27, resume pre-Covid worship and social hour except for Sharing of the Peace and the Common Cup.
As the Coronavirus continues to unfold, know t
hat the same everlasting Father who cares for you today will take care of you tomorrow and every day. Either He will shield you from suffering or He will give you unfailing strength to bear it.
As we face uncertainty of what lies ahead, we will shoulder this together. If you are able and willing to help someone in need, contact Karen from Social Ministry. Please keep in contact with those that may be isolated thru texts, e-mails or a phone call, and continue to share your stewardship as best you can.
A living, daring confidence in Gods grace.
When Lutherans talk about faith, we are talking about the relationship God's Holy Spirit creates with us. Its a relationship where God's promise of steadfast love and mercy in Jesus opens us to a life of bold trust in God and joyful, generous service to everyone we know and meet in daily life.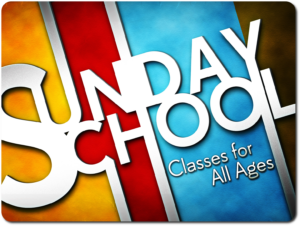 The 2-day picnic
A modified 3-day Vacation Bible School
meets virtually or by other communication. Contact Jessica if interested in adding your child to our program; nursery through 6th grade classes.
Confirmation and Adult Sunday School Classes
ARE ON SUMMER VACATION
We will meet again in September. Anyone 9th grade and older is welcomed.
E-mail mat1020am@gmail.com for info or
to get on the mailing list.
$100, $50, $25 and $10 Giant and Weis gift cards are available year round. See Bev to order and receive cards at face value but youth earn 5 percent of each card. Thank You for supporting our jr and sr high youth.
Blessings Shop are Open
and are getting things from Second Harvest.
The pantry wants everyone to remain safe, but while you are shopping, if you want to buy items listed below or donate gift cards, it would be much appreciated. You may bring your items to church and place in boxes in the foyer or items can be dropped off at the pantry
on
the
FIRST TUESDAY
and
LAST SATURDAY
of the month.
Saturday, June 26 and Tuesday, July 6
When you arrive with your items, knock on the door and they will take your items inside.
PLEASE
tell them to mark
your donation for
"

WEISENBERG CHURCH

"
.
Ketchup, mustard, barbeque sauce, brownie mixes,
shampoo, deodorant, outdoor toys and activity books
.
Thank You for your continued donations. In April, 131 lbs were donated.
Did Eve ever have a date with Adam?
CANCELLATIONS AND POSTPONEMENTS
Pastor Ray's Retirement Celebration has been rescheduled for June 27, 2021.
Bishop Zeiser Retirement Luncheon has been postponed.
Pastor deForest Installation as the NEPA Synod Bishop has been postponed to June 5 at 3 pm.
Sunday School Picnic for June 5 & 6 has been cancelled.
COLLECTIONS
Any of these items may be placed in the Container on the church porch
or
put in the specified containers in the social room on the wooden table:
Cancelled Stamps – for Central Grange. See Elaine for questions.
Box Tops for Education – for Weisenberg Elementary School. See Kathy for info.
Soda Can Tabs – for Ronald McDonald House. See Kathy for info.
Redners Save-A-Tape Program – for our Church's General Fund Expenses. Show your Redners Save-A-Tape card when shopping and submit your Save-A-Tape receipts. Do not cut off any portion of the tape. Contact Joyce for info.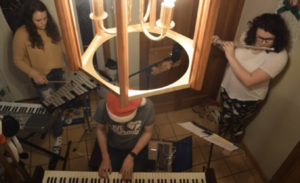 For your social distancing enjoyment during this Christmas season, we have been blessed with
a musical performance by three of our members, who have generously shared their talents.
Derek created this arrangement, music by Gloria Shayne,
which was released on December 24.
Click here to enjoy "Do You Hear What I Hear"
Keyboard/Bells – Danielle Keyboard – Derek Flute – Dayne
We are proud to share a musical performance by two of our members, who have generously shared their musical talents during our isolation. Derek arranged the music to a favorite Easter hymn in a more modern fashion which was released on April 24.
Click here to enjoy "All Creatures of our God and King"!
Flute – Dayna Dengler Keyboards/Guitars/Drums – Derek Dengler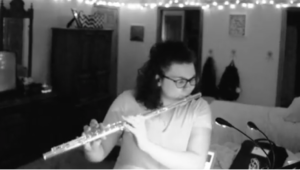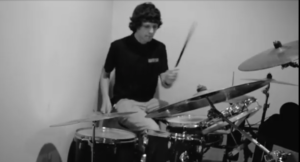 Click here to enjoy "Ode to Joy",
another hymn that Derek arranged for our Music Sunday Worship Service on May 17.
Flute – Dayna Dengler Piano-Danielle Dengler Keyboards/Guitar/Drums – Derek Dengler
Weisenberg Lutheran Church | 7645 Weisenberg Church Road, New Tripoli, PA 18066 | 610-298-2437
WeisenbergLutheranChurch@gmail.com | 2021 Copyright | All Rights Reserved