–
Our building is OPEN for Worship!
If you do not feel well, PLEASE worship with us virtually!!!
Join us at 9:00 Sunday morning in-person, on Facebook LIVE or

listen to the service from our parking lot.
Communion is held on the first Sunday of the month.
Stay Safe and God Bless Til We Meet Again!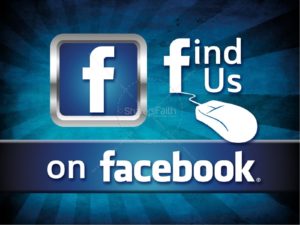 Weisenberg Lutheran Church
Upcoming EventS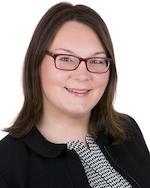 Kristen Edelman-Weiner, Vice President of our NEPA Synod will be with us for worship. During the social hour, she will join us for a question/answer session over coffee. Offer a warm welcome as we start the Advent Season.
'Giving Tree'
Return Gifts for tags that were taken.
Thank You to those that took tags to make Christmas a little brighter for children of the local food pantry and a member's school children at Ramos Elementary School. See Sandy by elevator to return gifts by November 28. See Karla to sign up for Gift Wrap Session on December 5.
meets on Zoom. For info or to get on the mailing list, e-mail mat1020am@gmail.com
All generations are welcomed and needed to brainstorm future needs of our church family using technology.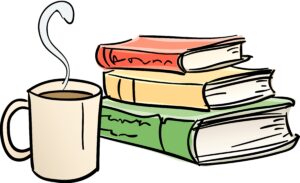 Join us to discuss books that have been made into movies. Pick any "movie book" you've read to recommend to the group. See Cheryl for info.
Church representatives will hold their last meeting of the year.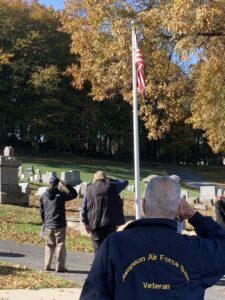 All are welcome to a short ceremony and to help place wreaths on the 75 veteran's graves who's final resting place is in our cemeteries.
with special music/pageant
"The Living Crèche"
The Christmas Story in Scripture, Legend, and Song
The Senior Choir, along with some little helpers, will offer this presentation during the service.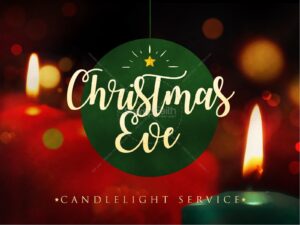 Christmas Eve
Candlelight Services
Join us as we celebrate Jesus's birth.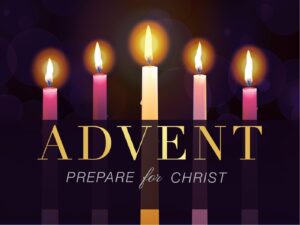 at 9:00 am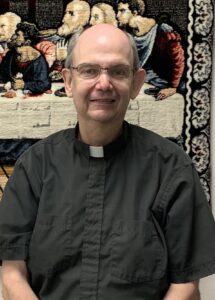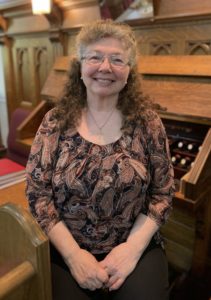 Worship with us together from your home, as we gather to proclaim Jesus Christ as our Savior. May all who are present find strength and inspiration in our worship. This service includes a Temple Talk, a musical selection by Heavenly Harmony, and a Children's Message.
JOIN US!
Select
Virtual Worship Bulletin
to guide you thru the service.
Select
Childrens Bulletin
Children's Messages
included during Worship on the 2nd and 4th Sunday's of e
ach month.
Coffee and snacks are available during our social hour after worship.
It's that time of year to decorate our church for Christmas with Poinsettias that you can purchase in memory or in honor of a loved one. Click on heading for details.
OFFERING ENVELOPES
for 2022 are available for pick-up in the social room. Click HERE for more Giving Options.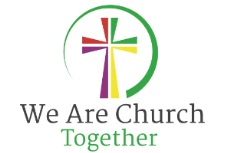 Bulletin & Flower Sponsors
Contact Eileen or sign-up on the sheets in the vestibule. Dates available for 2022.
Sign-up sheet is in vestibule.
Sign-up Sheet and Scriptures are located in Social Room.
Social Hour Sponsors & Snack Donations
Contact Mike, Bob or Sandy
.
Contact any member on the committee you are interested in joining or see Nancy, We are in dire need of help on Evangelism and Stewardship.
NEWSLETTERS, BULLETINS,
DEVOTIONS,
are available in bins on the bench of our porch. Stop by and help yourself to these materials to stay connected and deepen your faith.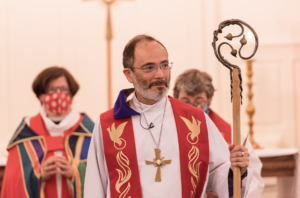 was installed as the
5th bishop of the Northeast PA Synod
to meet him and his staff or
to learn more about NEPA.
was held using the theme "Growing Young and Vital"
featured ideas for ministry around three vital signs. Click

here

to view reports and important info.
WE LOOK FORWARD TO WORSHIPING WITH YOU IN PERSON
when you feel safe
to do so.
MOST restrictions have been lifted.
As of June 27, we resumed pre-Covid worship and social hour except for Sharing of the Peace and the Common Cup.
PLEASE FOLLOW CDC GUIDELINES; IF NOT FULLY VACCINATED, WEAR A MASK
.
As the Coronavirus continues to unfold, know t
hat the same everlasting Father who cares for you today will take care of you tomorrow and every day. Either He will shield you from suffering or He will give you unfailing strength to bear it.
As we face uncertainty of what lies ahead, we will shoulder this together. If you are able and willing to help someone in need, contact Karen from Social Ministry. Please keep in contact with those that may be isolated thru texts, e-mails or a phone call, and continue to share your stewardship as best you can.
A living, daring confidence in Gods grace.
When Lutherans talk about faith, we are talking about the relationship God's Holy Spirit creates with us. Its a relationship where God's promise of steadfast love and mercy in Jesus opens us to a life of bold trust in God and joyful, generous service to everyone we know and meet in daily life.
Go to ELCA.org/Faith for the rest of the article from ELCA.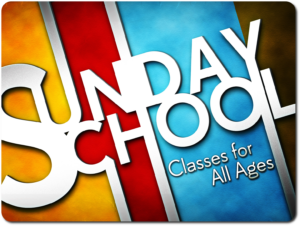 We are in need of a
3rd/4th grade teacher for the rest of the year. Materials and curriculum are available. PA Child Clearances are required. Please contact Jessica if you are interested or would like further information.
meets in person from 10:30 to 11:00 am with classes for nursery through 6th grade. Contact Jessica if interested in adding your child to our program or need more information. We look forward to seeing you
.
is meeting regularly. Anyone 7th grade or older is invited to participate in this 2-year program. See Amy for info or to sign up.
Adult Sunday School Classes
meet Thursday night's via Zoom. Anyone 9th grade and older is welcomed.
E-mail mat1020am@gmail.com for info or
to get on the mailing list.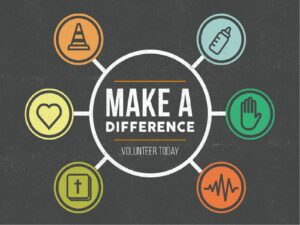 YOUTH LEADERSHIP NEEDED for
We are in need of a leader or a few people to be joint leaders. Youth involvement is such an important part of our faith at Weisenberg that we would hate to see Elementary Youth Group not exist anymore.
The responsibilities of running this group are not much. There are only a few events throughout the year that are only for Elementary – many are congregation-wide.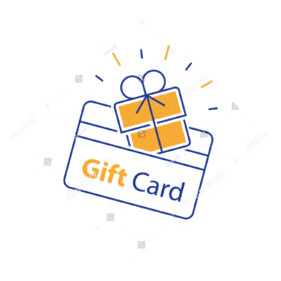 $100, $50, $25, $20 and $10
Giant and Weis gift cards are available year round.
You may purchase them during the social hour or see Bev to order and receive cards at face value while youth earn 5 percent of each card. Thank You for supporting our jr and sr high youth.
.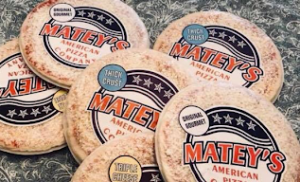 Deadline to pre-order & pre-pay for a variety of 12″ frozen pizzas is December 5 at Noon. Delivery is Saturday, December 18 from 11 am to Noon.
Turn your Jewelry into Cash

and support the youth attending the ELCA National Youth Gathering. Drop unwanted jewelry into the container in the social room by December 15.
CONGREGATION WIDE SNOW TUBING DAY IS FEBRUARY 5, 2022
GET YOUR TICKETS NOW; PRICE GOES UP AS PEOPLE BOOK THE DATE.
You must purchase your own tickets, but we can hang out together in the lodge or on the hill.
Sandy W will be in the lodge the whole time and can watch everyone's stuff.
Please let Sandy W know if any of your families also made a reservation for this date.
Blessings Shop are Open
and are getting things from Second Harvest.
The pantry wants everyone to remain safe, but while you are shopping, if you want to buy items listed below or donate gift cards, it would be much appreciated. You may bring your items to church and place in boxes in the foyer or items can be dropped off at the pantry
on
the
FIRST TUESDAY
and
LAST SATURDAY
of the month.
Saturday, November 27 and Tuesday, December 7
When you arrive with your items, knock on the door and they will take your items inside.
PLEASE
tell them to mark
your donation for
"

WEISENBERG CHURCH

"
.
scalloped potatoes, hamburger helper, dish detergent, toothpaste, deodorant, shampoo, socks, kitchen towels, and activity books.
Thank You for your continued donations. In October 417 lbs were donated.
THANK YOU EVERYONE
~ that gave to the Children's Sabbath Day Collection to help local families pay for utilities.
~ that participated in the annual Hay Ride and Trunk or Treat. It was neat to see so many kids dressed up and the fun that was had by everyone that attended.
~ that supported the Fall Foliage Walk and Collection to help families in the Family Promise organization. We collected $600 in donations and gift cards plus supplies for the families.
~ that supported our Community Food and Fun event. Together we made a difference with the bake sale, basket raffle, Vince's food truck and concession stand and we raised $5,781.50 which was split between the Sunday School and ELCA Disaster Response.
~ brought food items for Harvest Home which has been shared with the Food Pantry at Lowhill.
~
that participated in our Survey on how Screens should be used during
in-person and virtual worship.
40 survey's were returned.
Click here for results.
~
that supported the Jr & Sr Hi Youth's
12 Hour
ROCK-A-THON on August 13.
The $835 that was raised will support ELCA World Hunger and the local food pantry.
We rejoice in your sharing the Gospel with us.
Thank you for your support, dedication and faithfulness in our ministry together.
God Bless You
and
Have a Wonderful Day!
Why couldn't Jonah trust the ocean?
Because he knew there was something fishy about it.
On the first Sunday of each month, place your old newspapers in the truck or trailer
located next to the school house. Tie them in bundles or place in paper bags.
Please do NOT use plastic bags!
COLLECTIONS
Any of these items may be placed in the Container on the church porch
or
put in the specified containers in the social room on the wooden table:
Cancelled Stamps – for Central Grange. See Elaine for questions.
Box Tops for Education – for Weisenberg Elementary School. See Kathy for info.
Soda Can Tabs – for Ronald McDonald House. See Kathy for info.
Redners Save-A-Tape Program – for our Church's General Fund Expenses. Show your Redners Save-A-Tape card when shopping and submit your Save-A-Tape receipts. Do not cut off any portion of the tape. Contact Joyce for info.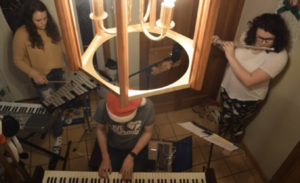 For your social distancing enjoyment during this Christmas season, we have been blessed with
a musical performance by three of our members, who have generously shared their talents.
Derek created this arrangement, music by Gloria Shayne,
which was released on December 24.
Click here to enjoy "Do You Hear What I Hear"
Keyboard/Bells – Danielle Keyboard – Derek Flute – Dayne
We are proud to share a musical performance by two of our members, who have generously shared their musical talents during our isolation. Derek arranged the music to a favorite Easter hymn in a more modern fashion which was released on April 24.
Click here to enjoy "All Creatures of our God and King"!
Flute – Dayna Dengler Keyboards/Guitars/Drums – Derek Dengler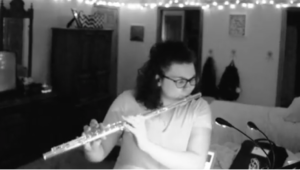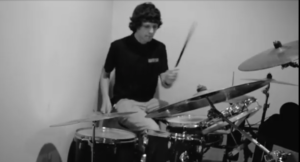 Click here to enjoy "Ode to Joy",
another hymn that Derek arranged for our Music Sunday Worship Service on May 17.
Flute – Dayna Dengler Piano-Danielle Dengler Keyboards/Guitar/Drums – Derek Dengler
Weisenberg Lutheran Church | 7645 Weisenberg Church Road, New Tripoli, PA 18066 | 610-298-2437
WeisenbergLutheranChurch@gmail.com | 2021 Copyright | All Rights Reserved