Join Us!!! Sunday Worship at 9:00am

LIVE

on Facebook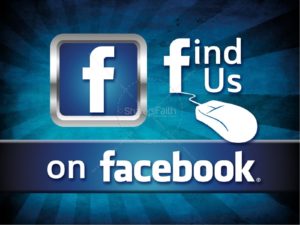 Weisenberg Lutheran Church
Worship is offered Remotely every Sunday at 9:00 on Facebook Live or listen from your car (or lawn chair) in our parking lot (or under our shade trees) as we broadcast thru the carillon speakers.
Bulletins are available in the container on the church porch.
Children's Sunday School
and
other on-site gathering
events are
CANCELLED
until further notice!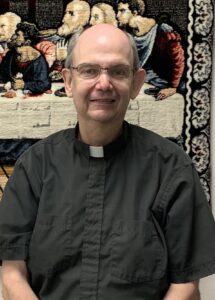 We are excited to Welcome
He led his first worship service for our congregation on August 9.
We look forward to his leadership as we continue on our journey in search of a called pastor.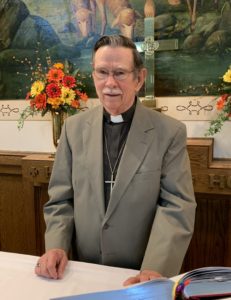 We offer our deepest appreciation to Pastor Guy Grube for serving as our

V

irtual

P

astor for the past 5 months. Your faithfulness, dedication and thought provoking sermons are deeply valued.
We are glad you visited our site today and welcome you to worship with us each Sunday at 9:00 am with Holy Communion held on the 1st Sunday of the month.
He is our oldest congregation member and celebrated 96 years on August 29.
Carl & Irene
were married on June 26, 72 years ago.
Carl is our 2nd oldest man and Irene is our oldest woman in our church family.
Neil & Helen
were married on July 9, 60 years ago.
Skip & Elaine
were married on July 17, 65 years ago.
Arlan &

Anna Mae were married on September 8, 64 years ago.
Guy &

Norma were married on September 27, 62 years ago.
That's a lot to Celebrate.
On August 9, we announced
Donald & Carol
would have celebrated 60 years of marriage on August 13, but God needed an angel and she passed on August 10 with her husband by her side.
Our sympathies and prayers are extended to the entire family.
RETIREMENT NEWS!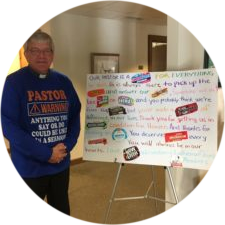 We honored and celebrated Pastor Ray on his last Sunday service, February 23 for being our beloved pastor of 36 years.
He was called to us January 1, 1984 and began his retirement on March 1, 2020.
His no-longer-a-surprise Retirement Celebration Party is
RE-SCHEDULED
for your endless compassion and boundless leadership.
You are going to be dearly missed. Godspeed and Best Wishes on your Retirement.
September 20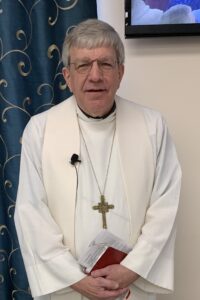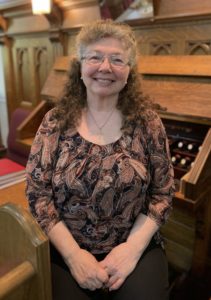 Worship with us together from your home, as we gather to proclaim Jesus Christ as our Savior. May all who are present find strength and inspiration in our worship.
Select
Virtual Worship Bulletin
to guide you thru the service.
For September 20, we will NOT show bulletin information during our virtual worship due to the black screen switching issue.
Select

Childrens Bulletin
Special Offering Envelopes for Harvest Home
Our Plan for Technical Issues
If we encounter an issue,
as long as we have power,
we will start the worship service no later than 9:05, record using our audio/video system, and post the recording by noon that same day. Look for a post with 2 parts:
part 1 (first 30 minutes of worship) and part 2 (remaining minutes of worship).
ZOOM Social Hour
Grab your coffee, breakfast treat, your furry friends, little ones and loved ones and join us for some conversation. Download zoom on your phone or computer at https://zoom.us/j/
Turn on your mic.
Contact Cheryl G for info.
was held on Sunday, March 22. Click here to view or find this and more services on

our Facebook page
.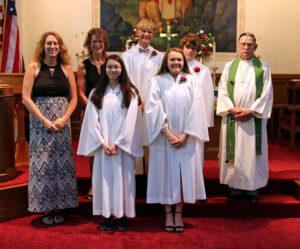 Congratulations Confirmands
Valerie, Danielle, Caden and Malachi seen here with their teachers Amy & Cindy and Pastor Guy who officiated the Affirmation of Baptism on June 28. Thanks to everyone who supported these youth including their mentors and Pastor Ray for his leadership before his retirement.
May you continue to participate in the life of the church in response to God's grace.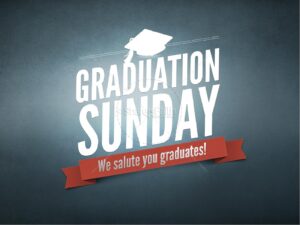 We honored our Graduates on June 14.
Congratulations to all on your accomplishments.
the recipient of the 2020 Clifford M. Zimmerman Scholarship Award.

Blessings Shop are Open
and are getting things from Second Harvest.
The pantry wants everyone to remain safe, but while you are shopping, if you want to buy items listed below or donate gift cards, the pantry will accept
When you arrive with your items, knock on the door and they will take your items inside.
cereal,
scalloped potatoes,
cookies,
crackers,
granola bars,
towels,
sheets
and socks
.
WE LOOK FORWARD TO WORSHIPING WITH YOU IN PERSON
As the Coronavirus continues to unfold, know that the same everlasting Father who cares for you today will take care of you tomorrow and every day. Either He will shield you from suffering or He will give you unfailing strength to bear it.
God is always with you.
As we face uncertainty of what lies ahead, we will shoulder this together. If you are able and willing to help someone in need, contact Karen from Social Ministry. Please keep in contact with those that may be isolated thru texts, e-mails or a phone call, and continue to share your stewardship as best you can.
If you cant do what you do,
do what you can.
A Prayer from Presiding Bishop Elizabeth Eaton
God,
our peace and our strength, we pray for our nation and the world as we face new uncertainties around coronavirus. Protect the most vulnerable among us, especially all who are currently sick or in isolation. Grant wisdom, patience, and clarity to health care workers, especially as their work caring for others puts them at great risk. Guide us as we consider how best to prepare and respond in our families, congregations, workplaces, and communities. Give us courage to face these days not with fear but with compassion, concern, and acts of service, trusting that you abide with us always, through Jesus Christ our Lord.
Amen.
We will present a scaled-down version of this important and popular service.
We will honor our fallen veterans during this annual ceremony, followed by the laying of wreaths on the 73 veterans graves whose final resting place is here at Weisenberg Lutheran Cemetery.
for more info or to sponsor a $15 wreath.

2020 Stewardship Challenge
52 activities
to challenge you to a Christian Lifestyle.
Can you complete each weekly activity?
July/August/September Devotions are available.
Contact us for a copy OR
pick up a pamphlet on our porch in a container on the bench.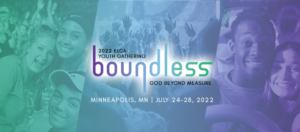 Tri-Annual Gathering in Minneapolis
has been postponed from 2021 to
July 24-28, 2022.
They will continue with the regular schedule with the next
Tri-Annual Gathering being held in 2024.
We will hold fundraising events to help offset costs.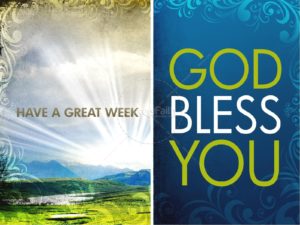 Why didn't Noah go fishing?
Because he only had 2 worms.
CANCELLATIONS AND POSTPONEMENTS
Pastor Ray's Retirement Celebration has been rescheduled for May 2, 2021.
Bishop Zeiser Retirement Luncheon has been postponed.
Synod Assembly 2020 has been postponed to October 16 & 18 and 23 & 24 and will be held Online. Bishop Zeiser will continue to serve until a new bishop is elected.
Youth Fest for September 19 has been cancelled.
COLLECTIONS
Any of these items may be placed in the Container on the church porch
or
put in the specified containers in the social room on the wooden table:
Cancelled Stamps – for Central Grange. See Elaine for questions.
Box Tops for Education – for Weisenberg Elementary School. See Kathy for info.
Soda Can Tabs – for Ronald McDonald House. See Kathy for info.
Redners Save-A-Tape Program – for our Church's General Fund Expenses. Show your Redners Save-A-Tape card when shopping and submit your Save-A-Tape receipts. Do not cut off any portion of the tape. Contact Joyce for info.
We are proud to share a musical performance by two of our members, who have generously shared their musical talents during our isolation. Derek arranged the music to a favorite Easter hymn in a more modern fashion which was released on April 24.
Click here to enjoy "All Creatures of our God and King"!
Flute – Dayna Dengler Keyboards/Guitars/Drums – Derek Dengler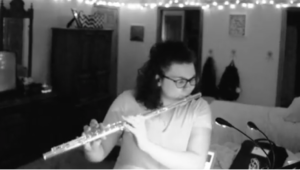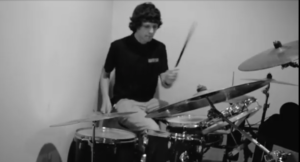 Click here to enjoy "Ode to Joy",
another hymn that Derek arranged for our Music Sunday Worship Service on May 17.
Flute – Dayna Dengler Piano-Danielle Dengler Keyboards/Guitar/Drums – Derek Dengler
Weisenberg Lutheran Church | 7645 Weisenberg Church Road, New Tripoli, PA 18066 | 610-298-2437
WeisenbergLutheranChurch@gmail.com | 2020 Copyright | All Rights Reserved