–
Our 9:00 Sunday morning worship services are virtual only thru and including February 7.
Check back for when in-person worship resumes.
The Christmas Eve Children's Message was delivered Sunday, January 10 by member Pastor Guy Grube. His gift to the children who normally would sit with him during his presentation will receive his gift through their Sunday School teacher. Contact Jessica for more info.
Thank you for your patience, understanding, and continued support during these difficult times. Stay safe and Happy New Year Blessings!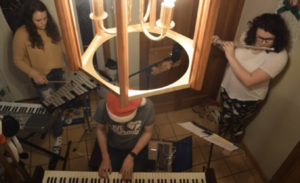 For your social distancing enjoyment during this Christmas season, we have been blessed with
a musical performance by three of our members, who have generously shared their talents.
Derek created this arrangement, music by Gloria Shayne,
which was released on December 24.
Click here to enjoy "Do You Hear What I Hear"
Keyboard/Bells – Danielle Keyboard – Derek Flute – Dayne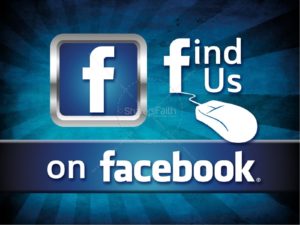 Weisenberg Lutheran Church
IS CLOSED AS OF DECEMBER 20 thru February 7
!
Worship will continue to be offered virtually every Sunday at 9:00 on Facebook Live. You can also listen from your car in our parking lot as we broadcast thru the carillon speakers.
Bulletins are available on this webpage and also on the church porch in a container.
Council will reassess opening at their February 9 meeting. Please read the guidelines mailed to each member to help you decide if coming back to worship is the best decision for you.
Wear a mask and use the doors by the elevator to enter the building.
Other on-site gathering
events are CANCELLED
until further notice!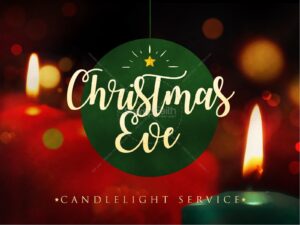 We held our first Virtual

Christmas Eve

Candlelight Service
includes a children's message and sermon "His Light and Our Song" by Pastor Jerel, familiar hymns with Marie including Silent Night, Holy Night by candlelight and some pictures from past Christmases.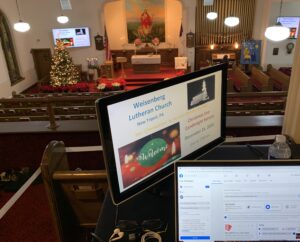 In spite of heavy rain and wind challenging our internet, we persevered having to start LIVE three times so we also posted the recorded version from our in-house system to Facebook. For the best total Christmas Eve Worship Service experience, view "Recorded Part 1" followed by "LIVE Part 3".
To follow along with the service, Select Service bulletin here
and Poinsettia Sponsor list here.
Select Children's Bulletin
Christmas Day Bulletin here
Join us for Communion, a Children's Message and participate in our traditional Soup Pot collection to support the Lowhill Food Pantry.

Please mark your envelopes "Souper Bowl
" and
mail to the church with attention to Treasurer at
7645 Weisenberg Church Rd
New Tripo
li, PA 18066.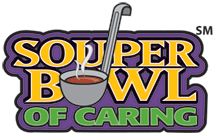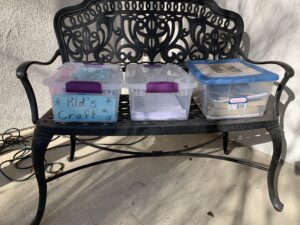 ATTENTION KIDS
The Social Ministry Committee has a CRAFT and MESSAGE
for you…
Parents/kids are invited to pick up a bag in the container on the bench of our church porch. Look for a bin marked "Kid's Craft".
The January bag is available now and they have one lined up for February, too.
NEWSLETTERS, BULLETINS, DEVOTIONS, MAGAZINES
and more
are available in designated bins on the bench of our church porch. Stop by and pick up a copy.
and PRE-ORDERED CHURCH BIRTHDAY CALENDARS may be picked up Tuesday from 10 to Noon in the church narthex.
While there, stop by and say hello to Pastor Jerel.
LAST CHRISTMAS…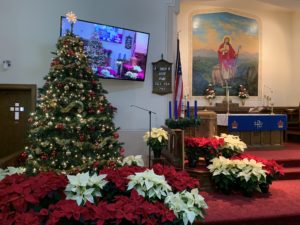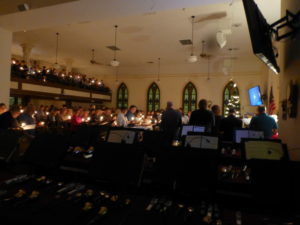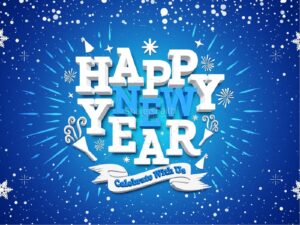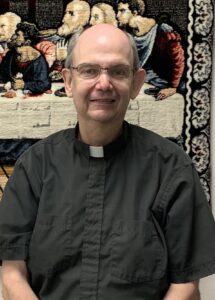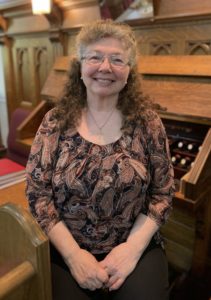 Worship with us together from your home, as we gather to proclaim Jesus Christ as our Savior. May all who are present find strength and inspiration in our worship. A Children's Sermon will be delivered and the Choir will sing "Follow Me!"
Select Sunday
Virtual Worship Bulletin
to guide you thru the service.
Select
Childrens Bulletin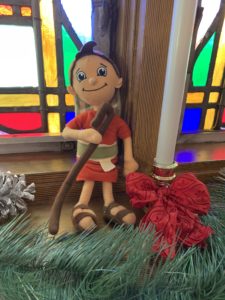 During the season of Advent, this little shepherd was on a journey and moved throughout the sanctuary each week in search of baby Jesus.
Did he find what he was looking for? Yes, he found Jesus in the manger. Did you find him during worship?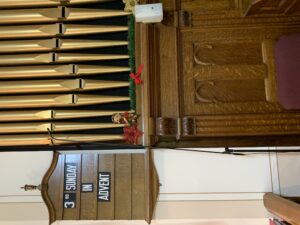 Shepherd Location on 12-13-20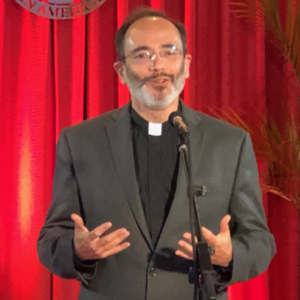 officially began work at his new job on January 11. CONGRATULATIONS to Christopher deForest,
pastor at Trinity, Kutztown, who was selected as our 5th bishop of our synod at last fall's ASSEMBLY.
His Installation as bishop of the Northeast PA Synod scheduled for December 5 has been POSTPONED.
Click heading for
info and video messages from Bishop Christopher deForest.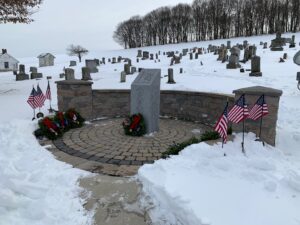 The Military Recognition Committee thanks everyone that purchased wreaths or participated in our ceremony on
December 19
which includes Boy Scout Troop 1600, Allentown Police Department 3 man rifle detail 21 gun salute, playing of taps, and singing of the National Anthem followed by attendees laying of wreaths on the 75 veterans graves whose final resting place is here at the Weisenberg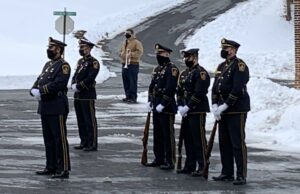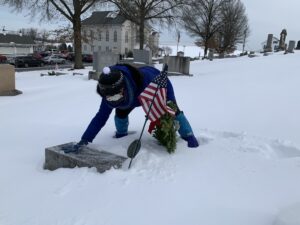 We are glad you visited our site today and welcome you to worship with us virtually
each Sunday at 9:00 am with Holy Communion held on the 1st Sunday of the month.
Join us on Facebook LIVE!!!
WE LOOK FORWARD TO WORSHIPING WITH YOU IN PERSON
when you feel safe
to do so.
We opened our doors on October 25, but closed again on December 20. Please read the guidelines that were mailed to you to decide if coming back to worship is the best decision for you. We will continue to be closed thru at least February 7.
As the Coronavirus continues to unfold, know that the same everlasting Father who cares for you today will take care of you tomorrow and every day. Either He will shield you from suffering or He will give you unfailing strength to bear it.
As we face uncertainty of what lies ahead, we will shoulder this together. If you are able and willing to help someone in need, contact Karen from Social Ministry. Please keep in contact with those that may be isolated thru texts, e-mails or a phone call, and continue to share your stewardship as best you can.
If you cant do what you do,
do what you can.
Bishop Eaton offers a reflection on what it means to be home in Christ. While some of us will not be physically home for Christmas, Eaton reminds us, "Precisely in our distress, in our dislocation, the Lord shows up. Emmanuel – God with us – makes his home in the very places we find foreign or isolating.
There is no God-forsaken place and we are never alone – not in hospital rooms, or sheltering in place, or Zoom calls or on dangerous roads." Click the heading to view entire message.
Reflections on a Socially-Distanced Christmas
Click the heading to read article from Living Lutheran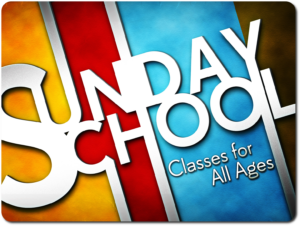 Annual Reorganization Meeting has been postponed tentatively to April 18
meets virtually or by other communication. Contact Jessica if interested in adding your child to our program; nursery through 6th grade classes.
meets on Thursday evenings at 7:00 via Zoom. Anyone 9th grade and older is welcomed to join at anytime.
E-mail mat1020am@gmail.com for info or
to get on the mailing list.
is taking a holiday break and will start meeting again in February
.
Contact Amy
for info
rmation.
2nd Year Catechism students will be confirmed on May 23, 2021.
Monetary donations…
for the Sunday School to continue their programs can be mailed to the church attention "Sunday School Treasurer" with checks made payable to "Weisenberg Sunday School". Thank You for your support.
time to start thinking about summer camp. Check out their website for info. Scholarships for Sunday School students are available and Youth Fundraising Accounts may also be used to help offset costs.
Full week (Sunday thru Friday)
and Try-it Camps are offered.
Check out this wonderful program that is offered for grades 1 thru 12.
$100, $50, $25 and $10 Giant and Weis gift cards are available year round. See Bev to order and receive cards at face value but youth earn 5 percent of each card. Thank You for supporting our jr and sr high youth.
RETIREMENT NEWS!
We honored and celebrated Pastor Ray on his last Sunday service, February 23 for being our beloved pastor of 36 years (
January 1, 1984 thru March 1, 2020).
His no-longer-a-surprise Retirement Celebration Party is
RE-SCHEDULED
for your endless compassion and boundless leadership.
Godspeed and Best Wishes on your Retirement.
We rejoice in your sharing the Gospel with us in this Christmas season.
Thank you for your support and dedication and your faithfulness in our ministry together.
and Have a Wonderful Day!
GIFT of GIVING Service Project was a HUGE Success
Our Youth Groups THANK YOU
for your overwhelming generosity to help
God's children in our community through the food pantry and two of our members' school children at Ramos Elementary School in Allentown.
Thank You to:
Those that took tags of gift ideas/school kits & donated these gifts

Thrivent for $750 donation thru Dennis

Krysta Hankee Memorial Scholarship Fund for $250 donation

Brian & Julie for $250 donation

Two Sr. High families that did the shopping

All the families that wrapped and sorted the presents
Check out our Facebook page for pictures from this fun event while socially distanced.
Blessings Shop are Open
and are getting things from Second Harvest.
The pantry wants everyone to remain safe, but while you are shopping, if you want to buy items listed below or donate gift cards, it would be much appreciated. You may bring your items to church and place in boxes in the foyer or items can be dropped off at the pantry
on
the
FIRST TUESDAY
and
LAST SATURDAY
of the month.
Saturday, January 30
and
Tuesday, February 3
When you arrive with your items, knock on the door and they will take your items inside.
PLEASE
tell them to mark
your donation for
"

WEISENBERG CHURCH

"
.
hamburger helper, strawberry jelly, canned ravioli/spaghettios, brownie or cake mixes and kitchen hand towels
.
Thank You for your continued donations. In November, 123 lbs were donated.
Why didn't they play cards on the ark?
Because Noah was standing on the deck.
CANCELLATIONS AND POSTPONEMENTS
Pastor Ray's Retirement Celebration has been rescheduled for May 2, 2021.
Bishop Zeiser Retirement Luncheon has been postponed.
Pastor deForest Installation as the NEPA Synod Bishop has been postponed.
COLLECTIONS
Any of these items may be placed in the Container on the church porch
or
put in the specified containers in the social room on the wooden table:
Cancelled Stamps – for Central Grange. See Elaine for questions.
Box Tops for Education – for Weisenberg Elementary School. See Kathy for info.
Soda Can Tabs – for Ronald McDonald House. See Kathy for info.
Redners Save-A-Tape Program – for our Church's General Fund Expenses. Show your Redners Save-A-Tape card when shopping and submit your Save-A-Tape receipts. Do not cut off any portion of the tape. Contact Joyce for info.
We are proud to share a musical performance by two of our members, who have generously shared their musical talents during our isolation. Derek arranged the music to a favorite Easter hymn in a more modern fashion which was released on April 24.
Click here to enjoy "All Creatures of our God and King"!
Flute – Dayna Dengler Keyboards/Guitars/Drums – Derek Dengler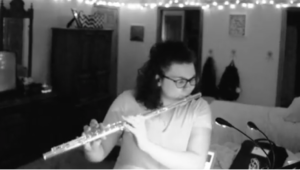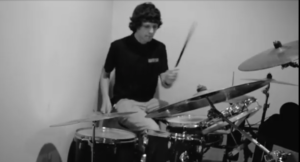 Click here to enjoy "Ode to Joy",
another hymn that Derek arranged for our Music Sunday Worship Service on May 17.
Flute – Dayna Dengler Piano-Danielle Dengler Keyboards/Guitar/Drums – Derek Dengler
Weisenberg Lutheran Church | 7645 Weisenberg Church Road, New Tripoli, PA 18066 | 610-298-2437
WeisenbergLutheranChurch@gmail.com | 2021 Copyright | All Rights Reserved