–
Our building is open for worship!
Join us at 9:00 Sunday morning in-person, on Facebook LIVE or listen to the service from our parking lot.
Stay Safe and God Bless Til We Meet Again!
–
COMMUNITY FOOD & FUN
Thursday, Sept. 16 from 2-7 pm
Saturday, Sept. 18 from 4-7 pm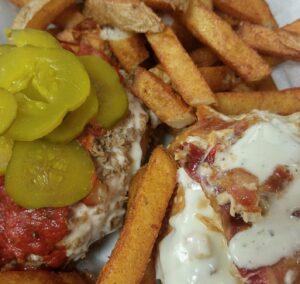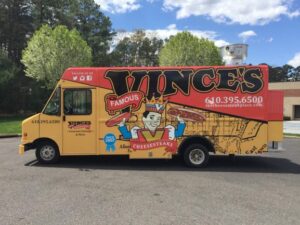 Basket Raffle, Bake Sale & Ice Cream Treats on Both Days
Vince's Food Truck on Thursday
Sunday School Food Stand on Saturday
featuring our own homemade pulled pork &
funnel cakes
Live Musical Entertainment by Sue Breininger on Saturday at 4:30, 5:30 & 6:30
Proceeds to benefit "Disaster Response" and "Sunday School"
We look forward to seeing you for fun and fellowship!
Basket winners will be notified on Sunday, September 19.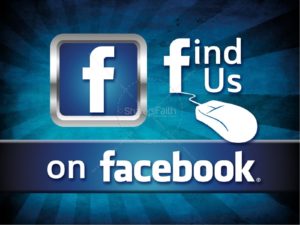 Weisenberg Lutheran Church
Upcoming EventS
Bring non-perishable food items to church Saturday morning or Sunday before worship.
This is a two-year program.
resume in person for children in nursery through 6th grade. The Adult Class will meet by Zoom on Thursday evenings starting Oct 7. Contact Jess for more info.
Join us for a short meeting after church to talk about starting a Book Club. See Kathy or Cheryl for info.
ALL 3 YOUTH GROUPS PLANNING MEETING at 11:15
This combined event planning session is for any interested youth, parents and advisors.
Click heading for more info.
Basket Raffle, Bake Sale and Refreshment Stand
Click HERE to view schedule
Let Karen know your availability or sign up on the sheets in the social room.
Join us to discuss how we can best use our AV equipment to reach out to others in addition to streaming worship.
CONGRATULATIONS
Our team, comprised of all church members, showed great sportsmanship, entertainment for their fans and competitiveness against 12 other teams.
This is their 3rd straight title (2018, 2019, no season in 2020), something that has not been done before in the history of this league.
Thank You to all the numerous fans that came out to support the team.
Thank You to everyone
that participated in our Survey on how Screens should be used during
in-person and virtual worship.
40 survey's were returned.
Thank You to everyone
that supported the Jr & Sr Hi Youth's
12 Hour
The $835 that was raised will support ELCA World Hunger and the local food pantry.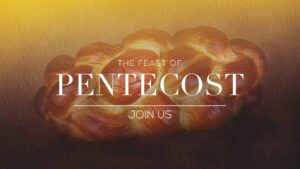 16th Sunday After Pentecost
at 9:00 am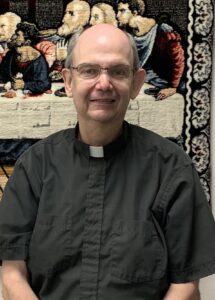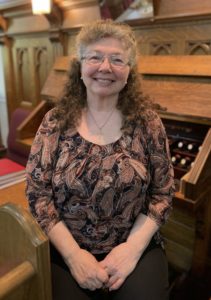 Worship with us together from your home, as we gather to proclaim Jesus Christ as our Savior. May all who are present find strength and inspiration in our worship.
JOIN US!
Select
Virtual Worship Bulletin
to guide you thru the service.
Select
Childrens Bulletin
Children's Messages
included during Worship on the 2nd and 4th Sunday's of e
ach month.
Coffee and snacks are available during our social hour after worship.
Bulletin & Flower Sponsors
Contact Eileen or sign-up on the sheets in the vestibule.
Contact Harry or Ralie or use sign-up sheet in vestibule.
Sign-up Sheet and Scriptures are located in Social Room.
Social Hour Sponsors & Snack Donations
Contact Mike, Bob or Sandy.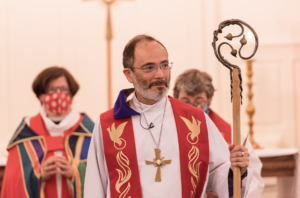 was installed as the
5th bishop of the Northeast PA Synod on June 5
to meet him and his staff or
to learn more about NEPA.
The theme "Growing Young and Vital"
featured ideas for ministry around three vital signs. Click

here

to view reports and important info.
COMMUNION/WAFER CUPS

and more
are available in designated bins on the bench of our church porch. Stop by and help yourself to these materials.
We rejoice in your sharing the Gospel with us.
Thank you for your support, dedication and faithfulness in our ministry together.
WE LOOK FORWARD TO WORSHIPING WITH YOU IN PERSON
when you feel safe
to do so.
MOST restrictions have been lifted.
As of June 27, we resumed pre-Covid worship and social hour except for Sharing of the Peace and the Common Cup.
Please follow CDC guidelines; if not fully vaccinated wear a mask
.
As the Coronavirus continues to unfold, know t
hat the same everlasting Father who cares for you today will take care of you tomorrow and every day. Either He will shield you from suffering or He will give you unfailing strength to bear it.
As we face uncertainty of what lies ahead, we will shoulder this together. If you are able and willing to help someone in need, contact Karen from Social Ministry. Please keep in contact with those that may be isolated thru texts, e-mails or a phone call, and continue to share your stewardship as best you can.
A living, daring confidence in Gods grace.
When Lutherans talk about faith, we are talking about the relationship God's Holy Spirit creates with us. Its a relationship where God's promise of steadfast love and mercy in Jesus opens us to a life of bold trust in God and joyful, generous service to everyone we know and meet in daily life.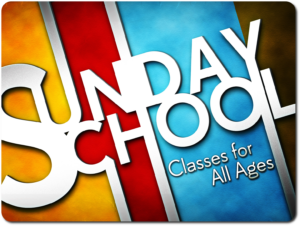 We are in need of a part-time
1st/2nd grade teacher and a 3rd/4th grade teacher for the upcoming year. Materials and curriculum are available. PA Child Clearances are required. Please contact Jessica if you are interested or would like further information.
will meet in person starting September 12 from 10:30 to 11:00 am with classes from nursery through 6th grade. Contact Jessica if interested in adding your child to our program or need more information. We look forward to seeing you
.
start September 12. Anyone 7th grade or older is invited to participate in this 2-year program. See Amy for info or to sign up.
Adult Sunday School Classes
will meet again starting October 7 on Thursday night's via Zoom. Anyone 9th grade and older is welcomed.
E-mail mat1020am@gmail.com for info or
to get on the mailing list.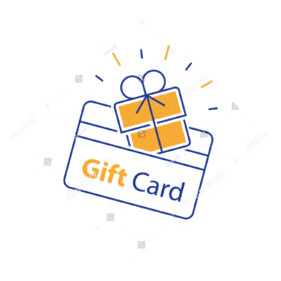 $100, $50, $25, $20 and $10
Giant and Weis gift cards are available year round.
You may purchase them during the social hour or see Bev to order and receive cards at face value while youth earn 5 percent of each card. Thank You for supporting our jr and sr high youth.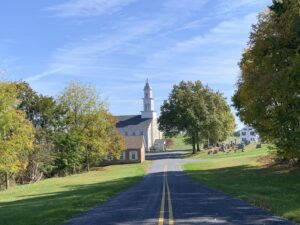 Blessings Shop are Open
and are getting things from Second Harvest.
The pantry wants everyone to remain safe, but while you are shopping, if you want to buy items listed below or donate gift cards, it would be much appreciated. You may bring your items to church and place in boxes in the foyer or items can be dropped off at the pantry
on
the
FIRST TUESDAY
and
LAST SATURDAY
of the month.
Saturday, September 25 and Tuesday, October 5
When you arrive with your items, knock on the door and they will take your items inside.
PLEASE
tell them to mark
your donation for
"

WEISENBERG CHURCH

"
.
bottles of juice, ketchup, barbecue sauce, toothpaste, deodorant, shampoo,
and socks for men, women and children.
Thank You for your continued donations. In July, 119 lbs were donated.
Why couldn't Jonah trust the ocean?
Because he knew there was something fishy about it.
On the first Sunday of each month, place your old newspapers in the truck or trailer
located next to the school house. Tie them in bundles or place in paper bags.
Please do NOT use plastic bags!
COLLECTIONS
Any of these items may be placed in the Container on the church porch
or
put in the specified containers in the social room on the wooden table:
Cancelled Stamps – for Central Grange. See Elaine for questions.
Box Tops for Education – for Weisenberg Elementary School. See Kathy for info.
Soda Can Tabs – for Ronald McDonald House. See Kathy for info.
Redners Save-A-Tape Program – for our Church's General Fund Expenses. Show your Redners Save-A-Tape card when shopping and submit your Save-A-Tape receipts. Do not cut off any portion of the tape. Contact Joyce for info.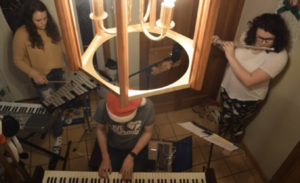 For your social distancing enjoyment during this Christmas season, we have been blessed with
a musical performance by three of our members, who have generously shared their talents.
Derek created this arrangement, music by Gloria Shayne,
which was released on December 24.
Click here to enjoy "Do You Hear What I Hear"
Keyboard/Bells – Danielle Keyboard – Derek Flute – Dayne
We are proud to share a musical performance by two of our members, who have generously shared their musical talents during our isolation. Derek arranged the music to a favorite Easter hymn in a more modern fashion which was released on April 24.
Click here to enjoy "All Creatures of our God and King"!
Flute – Dayna Dengler Keyboards/Guitars/Drums – Derek Dengler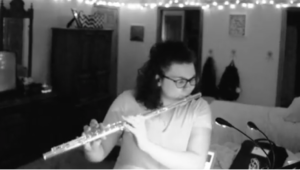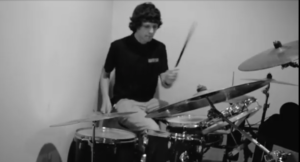 Click here to enjoy "Ode to Joy",
another hymn that Derek arranged for our Music Sunday Worship Service on May 17.
Flute – Dayna Dengler Piano-Danielle Dengler Keyboards/Guitar/Drums – Derek Dengler
Weisenberg Lutheran Church | 7645 Weisenberg Church Road, New Tripoli, PA 18066 | 610-298-2437
WeisenbergLutheranChurch@gmail.com | 2021 Copyright | All Rights Reserved