Join Us!!! Sunday Worship 9:00am – Sunday School 10:30am
The 1st & 3rd Sunday of March is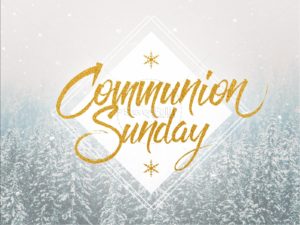 Join us for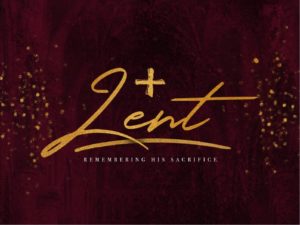 A Season of Renewal
Deb Keba when you register or if you have questions.
Celebrate With Us!!!
April 7 – Holy Communion – 9:00 AM
Pick-up pre-ordered Chicken Dinners from 10:30 to 1:00
April 14 – Palm Sunday
with Blessing of the Palms – 9:00 AM
Mid Week Special Services

:
April 18 – Maundy Thursday
with Holy Communion – 7:30 PM
April 19 – Good Friday Service
with Stripping of the Altar – 7:30 PM
April 20 – Sunday School Easter Egg Hunt – 1:00 PM
April 21 – Easter Sunday/Holy Communion – 7:00 AM & 9:00 AM
Hallelujah! Christ is Risen!
Happy Anniversary – 2019 marks our 270th year from the founding of our congregation and is our 35th year of our 2 congregations from the former Union church becoming 1 Lutheran congregation! It is also Pastor Hand's 35th anniversary at Weisenberg; he started serving as our pastor on January 1, 1984. That's a lot to celebrate!!!
Communion
– 1st & 3rd Sunday in March. We welcome you to partake in the Lord's Supper!
Cancel Notification – If weather or other events result in the need to cancel Worship services, Sunday School and other activities, we will contact WFMZ Channel 69 (www.wfmz.com) and place a message on the church voicemail 610-298-2437 (press 1 when prompted).
Kauffman Chicken Dinner Fundraiser – April 7 from 10:30 to 1 with convenient drive-thru pick-up. Enjoy a half chicken, baked potato, apple sauce, roll & butter for only $8.50. Purchase tickets by March 31 from any participating youth group member and help them raise funds for mission trips.
Coat Drive – Clean out your closets & donate coats to help local families
.
Progressive Dinner – Our hosts on April 13 are Shellhammer (4:30 appetizers), Reinert (6:15 main course) and Reinert (8:00 dessert). Sign up in the social room. This is always a fun and interesting night, and a great way to get to know others from church a little better.
Family Promise

– We hosted our first group of Lehigh Valley h
omeless
children and their families. Learn how you can help the next group.
Stewardship – Many opportunities are available to give of your time, talents and treasures. Sign-up Sheets are available at church; join a committee, be a greeter, sponsor worship bulletins, sponsor altar flowers, be a lector, bake bread for communion, provide snacks for fellowship time & more.
Weisenberg Lutheran Church | 7645 Weisenberg Church Road, New Tripoli, PA 18066 | 610-298-2437
WeisenbergLutheranChurch@gmail.com | 2018 Copyright | All Rights Reserved