Join Us!!! Sunday Worship 9:00am – Sunday School 10:30am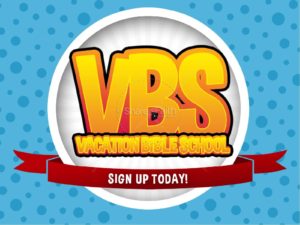 June 24 to 28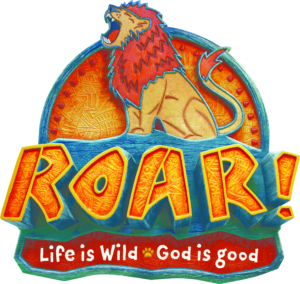 Join us on
Friday at 7:30 pm when the kids will share what they learned during the week!
THANKS to everyone who supported our Sunday School Picnic.
was June 9.
We honored our graduates from high school, college and other education institutions.
Congratulations on reaching this milestone of your earthly journey. Our community of faith, supports you during this time of accomplishment, transition, and change.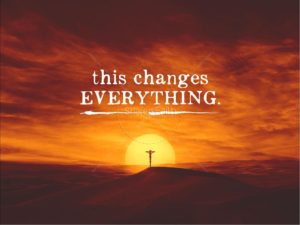 Alleluia!
We have a lot to Celebrate!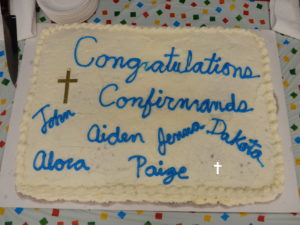 Congratulations on affirming your baptism! May you continue to deepen your faith as you participate in the life of the church in response to God's grace.
Joke of the Month:
How does Moses start his morning? Hebrews a pot of coffee!
Happy Anniversary – 2019 marks our 270th year from the founding of our congregation and is our 35th year of our 2 congregations from the former Union church becoming 1 Lutheran congregation!
It is also Pastor Hand's 35th anniversary at Weisenberg; he started serving as our pastor on January 1, 1984. Now that's a lot to celebrate!!!
Communion

– 1st Sunday in June, July & August. We welcome you to partake in the Lord's Supper!
Sunday School Classes – Meet regularly each Sunday at 10:30 including the summer months. Join us anytime!
Food Pantry/Blessings Shop – Looking for deodorant, large cans of shredded chicken, hamburger helper, hearty soups (not tomato or chicken noodle) and outdoor toys for kids. We are looking for volunteers to help stock shelves on July 27 from 9-11 am.
Softball Team – Support our players at their next game against Jacob's Church on Tuesday, July 2 at the Velodrome North field starting at 6:15. Free entertainment while socializing with the fans.
Vacation Bible School – ROAR! June 24-28 from 6:00-8:30 pm is gonna be wild for ages 4 thru 6th grade. See Bambi (484-838-3813) to sign up your little ones or to volunteer.
Breakfast Buddy – On July 13 we will meet at Shady Maple at 8:30 for breakfast and fellowship.
Fellowship Sunday – August 4 will be our outdoor worship service with communion and hymn sing starting at 9:00, pot luck lunch and other fun activities until 2:00. See Sandy or Cindy if you have ideas or want to help or attend the planning meeting on July 7 at 10:30 am.
Bear Creek Camp – It's time to sign up. Contact Deb Keba when you register your child. Sunday School sponsorships available based on attendance.
Stewardship – Many opportunities are available to give of your time, talents and treasures. Sign-up sheets are available at church; join a committee, be a greeter, sponsor worship bulletins, sponsor altar flowers, be a lector, bake bread for communion, provide snacks for fellowship time & more.
Weisenberg Lutheran Church | 7645 Weisenberg Church Road, New Tripoli, PA 18066 | 610-298-2437
WeisenbergLutheranChurch@gmail.com | 2018 Copyright | All Rights Reserved