Join Us!!! Sunday Worship 9:00am – Sunday School 10:30am
Save the Dates on these Sunday School events
Food stand opens at 4:00 pm
Sunday-The Jump Start Band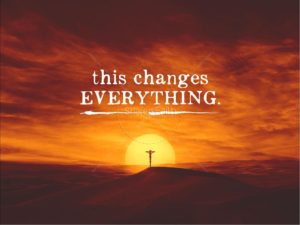 Alleluia!
May 19 is Music Sunday
Happy Anniversary – 2019 marks our 270th year from the founding of our congregation and is our 35th year of our 2 congregations from the former Union church becoming 1 Lutheran congregation!
It is also Pastor Hand's 35th anniversary at Weisenberg; he started serving as our pastor on January 1, 1984. Now that's a lot to celebrate!!!
Communion

– 1st Sunday in June, July & August. We welcome you to partake in the Lord's Supper!
Catechism & Sunday School Classes – Meet regularly each Sunday at 10:30. Join us anytime!
Softball Team – A new season is underway. Support the players on Tuesday, May 14 at the Scherersville Field #4 starting at 6:15. Free entertainment while socializing with the fans.
Lynda Randle – a popular Gaither Homecoming artist, will be in concert at Heidelberg Church on May 17. Doors open at 5 pm; concert is at 7 pm. Tickets are $20. Call Jack Snyder at 610-298-2244 or see Lucy Gressley.
Church Music Sunday – Our musically talented congregation members will participate in this service on May 19.
Bear Creek Camp – It's time to sign up. Contact Deb Keba when you register your child. Sunday School sponsorships available based on attendance.
Graduation Sunday – June 9 we will honor all that graduate from high school, college and other institutions of learning . Let Pastor Ray know names by May 19.
Vacation Bible School – ROAR! June 24-28 from 6:00-8:30 pm is gonna be wild for ages 4 thru 6th grade. See Bambi (484-838-3813) to sign up your little ones or to volunteer.
Stewardship – Many opportunities are available to give of your time, talents and treasures. Sign-up sheets are available at church; join a committee, be a greeter, sponsor worship bulletins, sponsor altar flowers, be a lector, bake bread for communion, provide snacks for fellowship time & more.
Weisenberg Lutheran Church | 7645 Weisenberg Church Road, New Tripoli, PA 18066 | 610-298-2437
WeisenbergLutheranChurch@gmail.com | 2018 Copyright | All Rights Reserved