Military Recognition & Wreaths Across America
Honoring and Remembering our Fallen Heroes
2015 – Military Recognition Committee was formed
5/29/2016 – Flag Pole Monument Dedication – Eagle Scout Project by Derek Dengler
11/12/2017 – Military Recognition Monument Dedication – Eagle Scout Project by Darren Dengler
12/15/2018 – Our first "Wreaths Across America" Program was held. Wreaths were laid on the graves of the 71 veterans whose final resting place is in our cemetery.
12/14/2019 – 2nd annual "Wreaths Across America" Program will be held at noon. Join us for a short ceremony and the laying of wreaths on our fallen heroes grave sites at our two cemeteries.
Photos from our 2019 program will be posted shortly. These photos are from our 2018 program.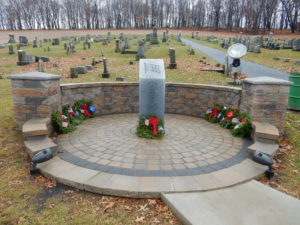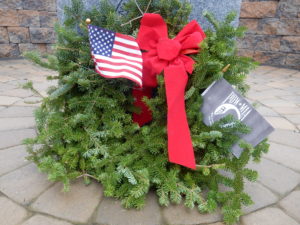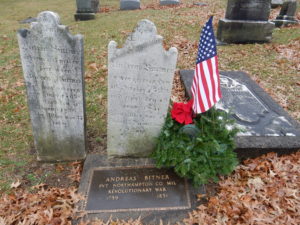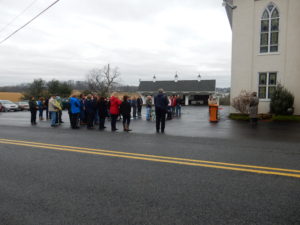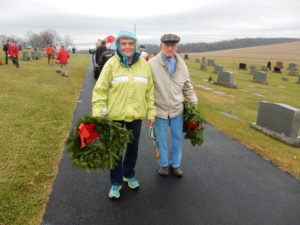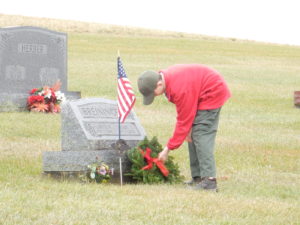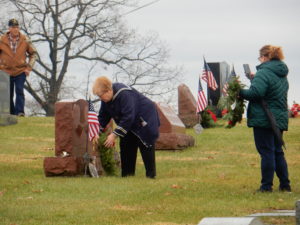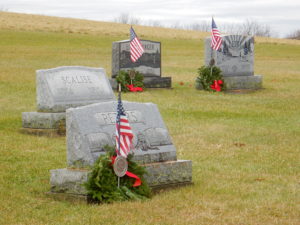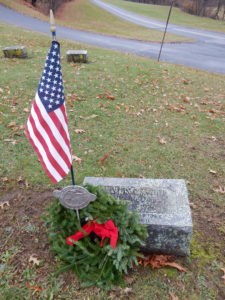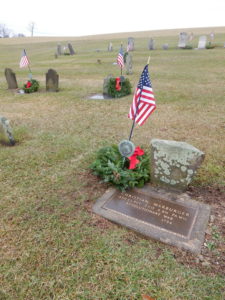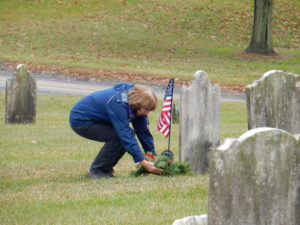 ~ ~ ~ ~ ~ ~ ~ ~ ~ ~ ~ ~ ~ ~
The mission of "Wreaths Across America" started in 1992 by the Worcester Wreath Company in Maine to honor our fallen veterans at Arlington Cemetery. Today over 1400 locations in the United States and beyond take part in this ceremony. The Military Recognition Committee is pleased to honor and remember our fallen veterans by participating in this nationwide wreath laying ceremony.
or contact Carl Breininger, Joyce Eckhart or Mike Solliday
Click here to view photo album from
Military Recognition Monument Dedication Program